Old modernized traditions
have become my trademark.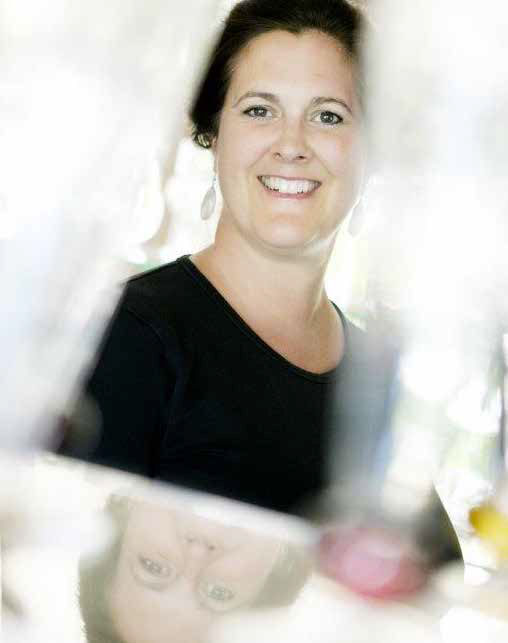 Contrasts have always fascinated me. Female and male. Stone and glass. The ethereal against the robust. The transparent against the engraved. The colored against the transparent. To me, glass is a seductive material; you constantly face new challenges, keeping you in constant movement.
I trained to become a ceramist in my 20s and shortly thereafter I opened my own workshop. I wanted to try out glass for one semester at the Orrefors glass school, but I became so raptured over the material that I stayed in Småland for five years; three years at the school and two years at Orrefors Glassworks. A very instructive time period! After that I continued my studies at the Royal Institute of Art in Stockholm and I took some individual courses at the University of Arts, Crafts and Design, followed closely by work and practice in Denmark, France and the US. Today I make articles for everyday use, company presents, I take on public commissions such as adornments in both glass and ceramics, and I offer courses and events here in the Glass Tower.
To take over the old water tower in Nättraby and construct my studio glassworks and eventually my own residence is something that really has made me find my place on Earth. Here I can create and develop the things that stir my passions, architecture, gardening and glass art!
With great enthusiasm, hard work, unyieldingness and long-term planning, Malin Mena has built and developed her unique company, the Glass Tower Studio Glassworks [Glastornet Studioglashytta]. Through her goal-oriented approach, she has from the bottom transformed a former water tower to a well-functioning glassworks.
Start-up of the year, 2007, Karlskrona Municipality
"GLASS FOR CELEBRATIONS & FOR EVERYDAY USE"